Travel to China | The Importance of Itinerary Tips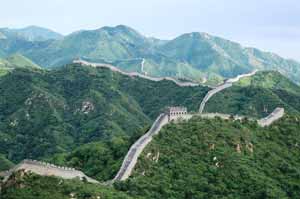 China sits in the eastern part of Asia. It is a large country that is home to over 1 billion people composed of many different ethnic groups. The country is ruled by the Chinese Communist Party. Despite China's tough facade, its rich history and beautiful tourist destinations keep hundreds of tourists pouring into China year after year. China travel is something that you would not want to miss yourself.
China tourism is fueled mostly by its fascinating ancient culture that is evident in China's magnificent temples and historic landmarks. Such is the world famous Great Wall of China, a set of walled fortifications erected to keep invaders at bay, hosts thousands of tourists every month.
China is also well known for giant panda conservation. China's panda research facility in Chengdu, China, is a good tourist attraction for the whole family. Don't miss out on the chance of a lifetime to get up close and personal with adorable pandas and support the conservation efforts.
Why China Must Be Your Next Travel Destination
China should be one of your next stops on your next travel itinerary. The country has a lot to offer tourists and visitors that will surely make your vacation in China memorable and fun. There are tons of things to do in China and even more things to see!
Whether you enjoy being in the city, discovering ancient ruins, or just relaxing in nature's beauty, China has it all. Boutiques mostly line up the cities and you can try out your haggling skills with the locals.
The food in China is also something that tourists should try out. Taste the Chinese culture through local Chinese delicacies. You have the option to try the world-famous Peking duck or perhaps the noble dumpling that leaves you wanting more with every bite.
If you are visiting China for the first time, you may want to seek assistance from a travel agency so that you will know what to expect from your trip. Though China is a developed country, most of its people do not speak and understand English. If you book your next travel to China with us on our next Singles Vacation, all the resources that you need will be available at your fingertips.
Top 5 Famous Destinations in China
There is no doubt that China has lots of attractions that you can go and visit when you travel to China. Your options can be limitless. Being such a big country, there is no shortage of tourist destinations and things that you can do while in the country.
Great Wall of China
The Great Wall of China should definitely be in one of your stops while you are in the country. Nothing is as memorable and exciting as being able to visit one of the only man-made structure that is visible from the moon! If you are a photo junkie, you should take the opportunity to snap photos of this piece of history. The wall is both fascinating and picturesque.


Terracotta Army
The Terracotta Army is a collection of terracotta sculptures of the armies of the first Emperor of China, Qin Shi Huang. The army sculpture was buried with the Emperor to protect him in the afterlife. What makes this ancient funeral art unique is the fact that no two figures are exactly alike. It's as if the army was based on real people. They even have different heights! It is truly an awe-inspiring sight to behold.


Shanghai, China
Shanghai, China, is the country's shopping center. Here you will see lots of shops and modern cafes where you can shop and stop for a sip of coffee. Sharing a conversation with a good cup of coffee should lighten the mood with your Asian date. The modern skyscrapers of Shanghai are also a sight to behold. The towering buildings make for a picturesque view of the city.


Chengdu Panda Reserve
If you want a change of scenery from the usual hustle and bustle of city life in China, you can always visit the Chengdu Panda Research Base in Chengdu, China, where giant pandas are bred to preserve the species. Here you can see adorable pandas playing around and feeding. The whole family will surely enjoy the experience.
While there are more choices of places to visit when you travel to China, the abovementioned destinations should be on your list to experience the best of what China has to offer.
What are you waiting for? The best time to visit China is now! Join us and get the chance to join us on our Singles Vacation to China.

Newest, beautiful, single women now added for week of Wednesday, 20 September, 2023 - Tuesday, 26 September, 2023
You have to meet the women to marry them! What other international dating site offers you numerous opportunities to do that?