China's Tourism | The Importance of Itinerary Tips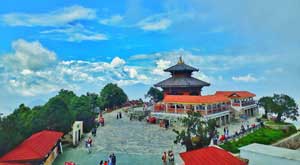 When going for a vacation, we can't deny the fact that it's very tempting to just pack up our things and have that spur-of-the-moment trip. However, to some, this would likely lead to expensive hotel rooms and high-cost flights. We may also experience detours that may have us missing the things we really want to see when we visit China.
Those random travels are also worth it. However, when you plan in advance, you get to save a lot of money and see far more than you might at the last minute.
Aside from that, here are the reasons why making an itinerary is important:
First, having an itinerary will allow you to find the best deals and discounts for airfare and accommodation. As you might already know, the further your flight is, the lower the airfare tends to be. So, should you have plans to take part in our social events, don't forget to check our Singles Vacation schedule and make sure to book your flight in advance.

Also, if you make an itinerary for at least two months ahead, there is a good chance of finding a cheaper hotel rate. Although random travels are thrilling, the savings of a well-planned trip could add up to a lot more sights in the country that you shouldn't miss exploring.


Making an itinerary for China will give you the chance to spend a vacation that you've always wanted. Planning in advance will also enable you to check for reviews. And should you be dating while visiting China for the first time, you'll have the convenience to arrange a restaurant reservation beforehand.


Planning your trip ahead also gives you time to arrange unique experiences. Like our Singles Vacation where not only you'll be able to visit China but also meet dozens or hundreds of single Chinese ladies seeking love with foreign men. What makes this even more special is the fact that you can date as many as you wish to.

On a different note, making a plan ahead would also allow you to gather the things you need for traveling to China --- like your VISA and making sure your paper works are ready.
There you have it! Make sure to follow these tips for you to have a successful trip.
Why China Must Be Your Next Travel Destination
If you're looking for a destination that is exotic, packed with unique cultures and experiences, and overall different, China travel is the best option for you.
This isn't just a country where you just go to enjoy an ordinary vacation --- it is a destination where you can discover a place that's completely different from your own.
And without further ado, here are the reasons why China should be at the top of your must-travel-list:
Culture - Ancient Chinese culture is older than 5000 years. And though the influence of Western culture was overblown all throughout the globe, they were still able to keep their culture and traditions up until this modern day.


Ancient heritage - China has a very unique architectural design that you can't witness anywhere in the world. From ancient palaces to the Great Wall, city halls, buried armies, canals, pagodas, temples, giant Buddhas, you name it.


Natural wonders - The beauty of China is way more varied and spectacular than any other country. This is because of the huge landmass they have. As a matter of fact, China's one of the largest countries in the world. So, whether you're into beaches, mountains or city lights, be prepared to be captured by the view.


Chinese Cuisine - Chinese food is not only famous in Western countries but also worldwide. However, it's doubtful that you'll discover the delights of real Chinese food not until you get to try it in China.


Adorable Giant Pandas - Pandas are the world's most treasured endangered species, and they can only be found in China. If you want to see these cuddly creatures, this country is your only option.
Top 5 Famous Destinations in China
China Tourism is by far one of the most unique in the world, and seeing these famous destinations will prove that:
Imperial Sites - Your trip in China wouldn't be complete if you're not going to spend at least a few days in the nation's capital, Beijing. Here, you'll get to see a lot of historic sites, like the Forbidden City, the tranquil summer place, and the temple of heaven.


The Great Wall of China - Undeniably the most recognized symbol in China, and it's very common for us to see this in movies. This 21,196 km wall stretches from Dandong in the country's east all the way to Lop lake in its west. And you'll get the chance to hike this should you choose to visit China.


Bund in Shanghai - Strolling along the shores of The Bund is a journey through architectural history, as buildings from such varied styles as Gothic, Renaissance and Romanesque vie. It's also a perfect spot for you to take your date.
Whether you choose to visit there by day or soak in the twinkling lights of Pudong by night, time spent on The Bund with a stunning Chinese woman is bound to be one of your most enduring memories.


Chengdu - Want to see those lovely pandas we mentioned earlier? Then this is a must-visit location for you. This place is home to more than eighty giant pandas. And you'll get the chance to take a picture with them.


Tiananmen Square - Infamous for its role in the massacre that China continues to claim didn't happen. Nevertheless, Tiananmen Square is one of the world's largest public squares and a popular tourist spot located just across the road of the Forbidden City. This square is also home to other buildings, and one of those is the National Museum of China.
There you go! Now, take part in our Singles Vacation for you to visit China's top tourist spots while dating beautiful single women! Interested? Sign up for free today to start your journey.

Newest, beautiful, single women now added for week of Wednesday, 20 September, 2023 - Tuesday, 26 September, 2023
You have to meet the women to marry them! What other international dating site offers you numerous opportunities to do that?