Having a Great First Christmas with a Chinese Woman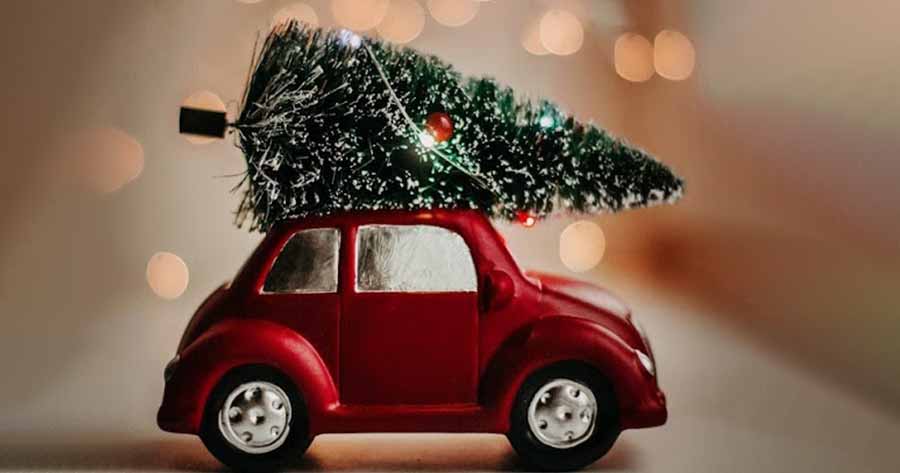 Christmas is the most important holiday for a lot of people all over the world. Your own traditions probably revolve around family and being together and giving gifts and all that jazz. Maybe there's a religious element involved and you make it a point to stop by your church of choice. You probably observe these traditions pretty much to the letter and these traditions of yours are shaped by the culture around you.
But that means that those same holidays such as Christmas that you celebrate are going to be celebrated in different ways, if they are celebrated at all. There are large parts of the world where the 25th of December isn't all that important of a holiday and there are parts of the world where it's important in an entirely different way.
What do the Chinese think of Christmas? Well, one of the first things you need to learn about China's relationship with Christmas is that it's not all that big of a deal.
China has a holiday on the 11th of November. It's called Single's Day. It's also the largest shopping day of the year, with tens of billions of dollars of goods and services being purchased in a single day. Think of it as Black Friday, but with the added element of celebrating being single.
But there's a holiday that's pretty much the opposite and it takes place about six weeks later, on the 25th of December. Sure, there are some Christians in China for whom Christmas retains its religious roots, but they're in the minority.
Of course, if the Chinese woman with whom you're spending Christmas is part of that minority, then you're going to have to track down a special church service for you both to attend.
For the vast majority of the populace, Christmas is more of a commercial event with Santa Claus and presents. The religious aspect is entirely ignored. In fact, many young couples see it as a day to go out on a date and do a lot of fun, romantic things.
It's more of a novelty day than it is a proper holiday, kind of like Valentine's Day or Halloween is to you. So if you're spending Christmas with a Chinese woman and you're wondering why it isn't more meaningful to her, then it's because it's not. It's just a day.
It's more fun than most days and there are decorations everywhere, but it's just another 24 hours in their life. Maybe it's more romantic, but the importance of it that your culture has instilled in you is lost on her.
But just because she doesn't see it as anything particularly special doesn't mean that you can't make it special. Because it is seen as something of a romantic holiday in China.
Decorate Appropriately.
Approximately 60 percent of the world's Christmas decorations are manufactured in a Chinese town called Yiwu. But Christmas lights and wreaths aren't the only things you need to put up. You also have to put up Santa, but Santa is a little bit different in China than he is in the United States.
For starters, Santa doesn't have elves in China. He has sisters. Oh, the popular image of him is that he plays the saxophone. So maybe find a Santa playing the saxophone while surrounded by women to decorate your home with if you want to know how to please a Chinese woman. It'll make her feel a little more at home.
Put A Nice Dinner Together.
Going to a restaurant might not be possible on Christmas Day if you're in your country. Everything's closed on that day, except for a few restaurants that specialize in cuisines from countries wherein Christmas is not celebrated.
So if you want to put a nice meal together for her, then you're going to want to make the meal yourself at home. You can get the ingredients before the day. Or you can just spend the day with extended family. Family is kind of the point of the season, isn't it? Plus, they'll probably have some food already made so you won't have to do the cooking.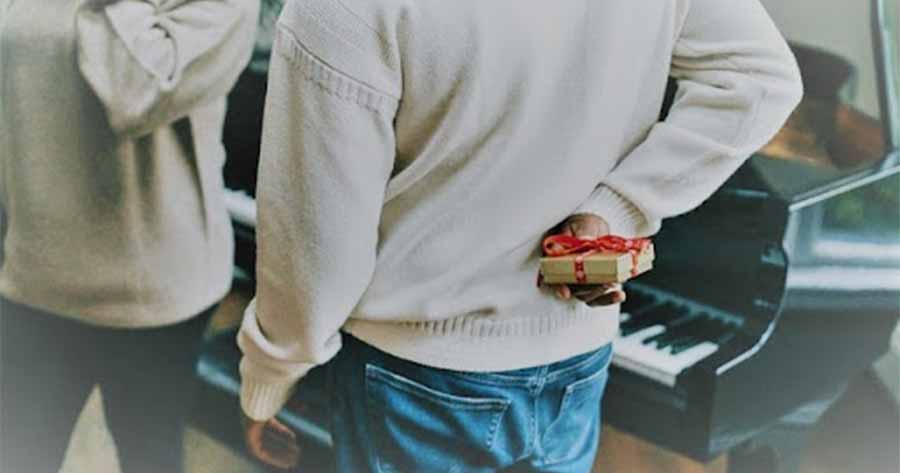 Plan A Nice Outing.
While businesses might be closed on Christmas Day, do you know what is never closed barring inclement weather? The outdoors. The outdoors are always open unless the weather says otherwise.
You can go to your local park and have a romantic picnic. Or you can find the nearest trail and go on a hike. Or you can just walk around your hometown or city. The outing itself isn't the important part. It's that you're doing it together.
Get Her An Apple On Christmas Eve.
In China, it's tradition to give a friend or a loved one an apple on Christmas Eve. Not just a regular apple, mind you. It has to be wrapped in cellophane and eating on Christmas Eve is supposed to bring peace and safety throughout the coming year.
Get Her Something Nice.
Gifts are a tradition pretty much everywhere Christmas is celebrated so you're going to get her something unless you don't want her to be around next Christmas. You may not know what's best to get her for Christmas, but you can consult some gift guides to find the best thing(s) to wrap in pretty paper that she's just going to tear off in a few seconds.
Or you could just put it in one of those premade gift bags if wrapping presents isn't something that's part of your skillset.
Christmas is probably an important tradition to you because your culture places a lot of value in it. But it is a day. It is 24 hours, the same as any other, so someone from another country may ascribe a different value to it. It doesn't mean it's any better or any worse. It's just different.
Those differences may seem quirky to you. But the ways in which you're different from her will seem quirky to her as well. But just because there are differences between you and Chinese women doesn't mean that a good time can't be had by all.

Newest, beautiful, single women now added for week of Wednesday, 6 December, 2023 - Tuesday, 12 December, 2023
You have to meet the women to marry them! What other international dating site offers you numerous opportunities to do that?