Gifts Chinese Women Appreciate on Date Nights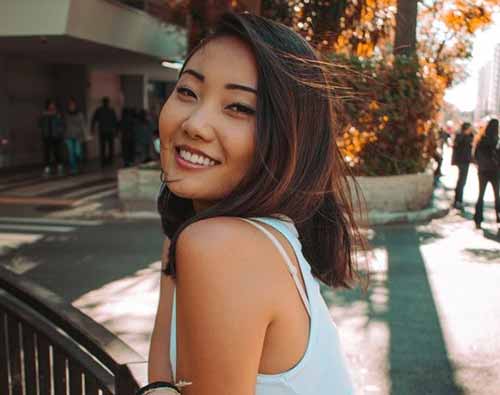 A lot of men want to date Chinese women. Many of them do so by flying out to China and meeting the women there. But the thing about dating is that there are certain traditions that need to be followed not because they're some type of hard and fast rule, but because there are certain expectations foisted upon couples by Chinese dating etiquette.
Some of those expectations can be understandable -- like how men are supposed to be chivalrous and gentlemanly when with women and that men should be the ones to pay for the dates such as paying the bill for dinner and tickets for the show.
For the woman
But those aren't all a man is expected to shoulder when dating in China. Men are also expected to show up to a date with gifts -- small trinkets that are symbolic of their affection for the woman that they are dating. The gifts do not necessarily have to be extravagant, but a man should bring them along all the same.
What exactly should those gifts be? Well, they aren't hard to come up with. There are a couple of things that men can fall back on when they're racking their brains trying to come up with gifts ideas.
Chocolates

A box of chocolate is a staple of dating, especially when it comes in a heart-shaped box. Ideally, it should be the woman's favorite kind of chocolate. Someone with a sweet tooth might not appreciate the bitterness of dark chocolate and someone who likes their food to be a bit bitter may not enjoy how sweet milk chocolate can be.

If neither of you is aware of what her favorite type of chocolate is, then the best bet is to get a box with a fairly wide variety of flavors to give her some options.

Don't mess up your chance at love by showing up empty-handed on date nights. | Photo by Sherwin Tuibuen on Pexels

A stuffed animal

Another staple in dating is a stuffed animal, though sometimes the stuffed animal in question is not bought but won in a carnival game that's supposed to display either strength or competence at a game.

Either way, stuffed animals are a great go-to for men who may not know what kind of gift they should show up with when on a date. But if you do opt to show up with a stuffed animal of some sort, then it's best to show up with her favorite type animal.

While she'll appreciate whatever stuffed animal you get her, she'll appreciate it even more if it's an animal that she actually likes.

Also, it'd be good for red to be a prominent color since that's a festive color in Chinese culture.
A bouquet of flowers

The third and final staple of dating is a bouquet of flowers. Flowers are romantic, after all. But the flowers themselves and the number should be taken into consideration. A dozen flowers is usually a pretty good number, though some men go for a Baker's dozen and add an extra flower to the bouquet they intend to present to their potential mate.

Now, it's generally best to get her favorite flower, so you're going to have to know what her favorite flower is. If she likes roses and you get her peonies, then the bouquet won't be as well received as it could have been.
For the family
But date nights aren't just about spending time with your beloved. In China, families are much more closely knit than in the west. It's not unusual for a full-grown adult to still be living with their parents, especially if they're unmarried.
This means that a date can mean meeting her family fairly early in the courtship. It may not be high on the list of fun date night ideas, but it's part and parcel of finding love in China.
As such, gifts are also going to be important when meeting the families of the woman you're dating since it's not exactly polite to show up empty-handed. Showing up empty-handed can be seen as impolite and can make you look stingy and Chinese families aren't keen on their daughters marrying stingy men.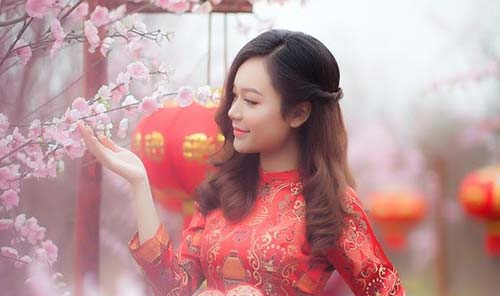 Many Chinese women themselves will share this particular sentiment about stingy men. They might not be gold-diggers, but a man with an iron grip on his wallet isn't exactly a desirable romantic prospect.
Showing up with a little something can go a long way towards convincing a woman that you're worthy of her time and her affection.
There's also that Chinese dating norms have an unofficial rule about the man being a provider and the financial backbone of a marriage.
A bottle of wine
Meeting your partner's family can sometimes consist of meeting them for dinner. If this dinner is at a restaurant, then you should offer to pay. If it's a home-cooked meal at their home, then you should show up with a bottle of wine or something similar.

It doesn't have to be the most expensive vintage that a sommelier would salivate at the prospect of. It can be a cheap bottle of Two Buck Chuck, as long as it's in your hand when you turn up at the door, you're good.
A dessert
Another thing that you can bring with you when you meet someone's family is a dessert. It can be a simple cake with buttercream frosting, handmade ice cream, or a croquembouche. It just has to be big enough for everyone and free of any allergens that may kill a dinner guest. Killing a dinner guest is not a great way to make a first impression or any kind of impression for that matter.
A different type of dish
Of course, if dessert isn't your thing, you can also bring a different kind of food. You can bring a side dish, like a soup or some dumplings. As long as you don't bring the main course -- unless specifically asked to -- then you're good to go.
Materialism is growing in China. The economic boom of the last few years has created both a new middle class that's hungry for consumer goods and an upper class with an insatiable appetite for luxury goods, so much so that China has become the biggest market for luxury goods.
Despite that, you likely won't have to splurge on anything from a high-end fashion house. You don't need a Chinese dating guide to tell you that the most important thing to bring with you when dating Chinese women is sincerity.

Newest, beautiful, single women now added for week of Wednesday, 6 December, 2023 - Tuesday, 12 December, 2023
You have to meet the women to marry them! What other international dating site offers you numerous opportunities to do that?