Getting the Right Gift for Chinese Women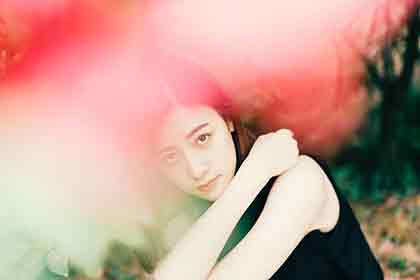 You are on your way out to shop for gifts in light of the celebration of your anniversary. You also find yourself already thinking about what to get her for her birthday, which will be next month and now that the holidays are just around the corner, you are starting to consider getting that culinary set or the latest pair of shoes that you know some Chinese women love.
You stepped inside of the gift shop and realized how much confusion you have brought upon yourself . Now that you have hundreds of options in front of you, you seem to become even more indecisive on getting the right gift for her.
Giving a Chinese woman a great gift can be tough knowing how she belongs to an entirely different culture from yours. However, if you only get to know her and the things she personally likes, then nothing could go wrong.
The act of giving comes after careful consideration of the person whom you will give a gift to. As you look for romantic Chinese gifts that you think she might like, you will stumble across different items that are either useful or memorable.
Cost does not matter much when giving to someone deeply treasured. Especially if you are dating a Chinese woman, you just find yourself almost willing to get all the things that are going to make her happy. This truly shows how much you care for her.
However, at the end of the day, the thought is what matters most. As long as you let her see your honest and pure intentions in giving her something, then she would never forget it. On a related note, you will surely stand out to her.
Are you still unsure on what to get her? Worry no more, for here is the perfect guide on gifts for Chinese girlfriend:
Hair Pins

This is one of the most traditional gifts that men give to women in China. Hair pins are something that ladies can wear everyday, as much as they like. It is something that they place on their hair to look and feel more confident.

This also symbolizes love. In Ancient China, hair pins were given as gifts in two parts. One is used by the woman, and the other is kept by each other as a symbol for love that is eternal.

Ladies' Watch

People from China, especially ladies, work their way to the top. They prefer doing hard work to earn the things they want in life. As most of them do not rely on other people for their fortune and status, they almost always have a lot on their plates.

Giving a pretty ladies' watch to her will tell how you like her to be reminded of you despite the hectic schedule that she has. This also tells how you care for her every minute of the day even though you may be apart. If possible, getting a watch from a luxurious brand will be something that she will definitely love!

Pretty Handbag

Knowing that Chinese women are always on the move with their lives, getting her a pretty handbag with the color and style of her preference will be perfect.

Women in general love having a handbag to carry around and that goes well with the outfit they are wearing. Surely it does not necessarily carry everything, but still it brings the elegance and grace that women feel as they hang it on their arms.

Red Stuffed Toy

If you find yourself still undecided about the gift for her and you don't have that much time left, then giving a red colored stuffed toy will be your best option. You see, the color red is considered to bring happiness and prosperity in the Chinese culture.

Who would not want to have something to hug when missing her man? You definitely can't go wrong with a red stuffed toy.

Promise Ring

This has got to be a gift that almost all women will love having. A promise ring is not only beautiful, it tells how you plan to spend the rest of your life with that person.

It also sends the message that no matter what the circumstances may come your way, wanting her to be a part of you is something that is not going to change So don't think twice about giving her one.

Flowers

A bouquet of flowers is one of the best Chinese gifts for her. As these are always romantic and beautiful, you will certainly never go wrong with these. Having red as a color of your choice is perfect, since it is believed to bring love and prosperity, your Chinese woman will love to have some of them.

One thing that you have to consider is the number of flowers in your bouquet. Make sure that you give her a bouquet with an even number of flowers in it to avoid bad luck!

Imported Chocolates

Aside from flowers, chocolates have got to be the winner among all. Yes, you read that right. Even though giving chocolates may be as trivial as it can be, it still does not fail to make an occasion more special, or a woman feel even more loved.

You can see men and women giving each other chocolates almost everyday but this is nothing for you to worry about for you have to know that Chinese ladies love eating these.

Memorable Trip

The most perfect gift you could ever give her is a memorable trip together! This gives you the best opportunity to bond and spend time together. It is a chance for you to get to know each other a whole lot better.

During this time, you will also strengthen the bond between the two of you even more thus giving you more memorable moments than you can expect!
Giving Her Your Heart
The best things in life are free. Your heart is the best thing that you could ever give her. As this is something that cannot be bought and replaced, giving her this could make her the happiest woman alive.
Treasure and cherish Chinese women, for you sure are lucky enough to have one by your side.

Newest, beautiful, single women now added for week of Wednesday, 6 December, 2023 - Tuesday, 12 December, 2023
You have to meet the women to marry them! What other international dating site offers you numerous opportunities to do that?