Dating Chinese Women OVER 30: What You Need to Know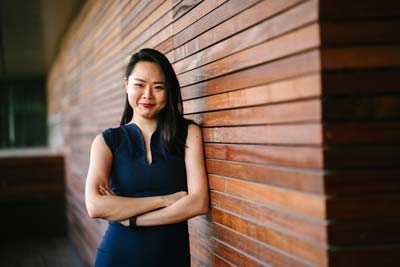 Age is just a number, or so you think. Perhaps you like dating older women. Perhaps it's their maturity you're attracted to. Whatever the case, depending where you come from, age can be a significant factor in a relationship.
Like many of their Asian counterparts, Chinese women suffer from the stigma of late-stage singleness. While many Chinese people still look through the lens of conservative traditions, the rapid modernization and commercialization of Asian societies and culture are leaving more and more Chinese women single and unable to find partners.
If you want to enter the Chinese dating scene or if you happen to be dating a Chinese woman in her 30s or older, being sensitive to these details may score points for you in the long run and help you build a great and lasting relationship with her.
Women in Their 30s Are More Mature
Why would you want to date someone in her 30s or older in the first place? While there are perks to dating a youthful someone, dating someone in her 30s allows for a more sincere and intimate relationship, which is something that a person who wants to settle down would be looking for.
Understand that while there will be unwanted baggage, as age comes with experiences and poignant past, your date will have replaced youthful naivete for a more realistic and genuine regard for relationships.
With maturity comes a sense of what a person wants. When you are dating someone in their 30s, chances are she is dating you wholeheartedly and is genuinely interested in the substance of your relationship.
If you are at the point in your life where you are done playing games, opening your horizons to dating women of different maturity levels can be a great thing for you.
Understanding the "Sheng Nu" Stigma
Many Chinese women find themselves in a difficult spot. From a young age, they face tremendous pressure to succeed in school and in their careers from both their families and society in general. They then are expected to get married and drop the very careers they worked tirelessly to make.
Unmarried Chinese women 27 and up face negative societal perceptions as if seemingly cursed. In Chinese culture, they are called "sheng nu." While modern Western cultures look upon these women as successful, strong and independent, in China they still face this societal prejudice.
Career or Marriage
Imagine being under immense pressure to succeed from the moment you could walk. From sports to arts and business, Chinese men and women alike have been groomed to compete globally.
When a Chinese woman reaches a marriageable age, she then has to consider giving up years of hard work and sacrifice. Sure, there are those who would give that all up in a heartbeat for the chance of finding love. For others, it may not be that simple.
So where do you come in?
Filling in the Gap
Know that you have a few factors on your side. Many Chinese men do not want to date women who make more than them. Chinese men in general would rather marry someone young and pretty.
This kind of thinking is leaving more and more single people in China.
The ever increasing number of women in business, management, and other high-earning positions means more women without the prospects of a male partner, making dating foreigners much more enticing.
It is no wonder many Chinese women pay top dollar to be in the dating game.
In a survey across universities, as much as 70% of the women surveyed said their greatest fear was never getting married.
All this indicates an ever increasing gap in the Chinese marriage market. This serves as a huge opportunity for foreign men who want to date Chinese women.
The slow yet steady modernization of the women in Chinese society may also help close the gap, as many of them are willing to go out of traditional channels of dating and are on social media and online dating sites.
Building Trust and Assurance
When dating in China, building a sense of trust with your partner is going to be key. It is important to know where she is at in life and how she is handling these social pressures.
A lot of Chinese women might be hesitant to open up about such sensitive topics, but if you can assure her that you have her best interests at heart, she may open up to you more.
A Chinese woman in her 30s may be looking to get a fix or to settle down. Put yourself in her shoes; she may want children and is on the clock. Knowing where she is in life will determine how you date her. We're not talking tricks or styles. Being genuine, sincere and thoughtful will go a long way.
Know what she wants and what she is willing to compromise. Be willing to compromise yourself; she may want to keep her career. Whatever the case, communication and building trust are simply the best ways to go about it.
Keeping Ahead
A key step to take when dating someone from a different social upbringing is making the effort to understand where they come from. Being prepared to deal with social stigmas and pressures can make dating so much easier.
This level of understanding will make it so much easier as well when choosing your date. More mature women are oftentimes ready to take the next step. It then becomes easier to narrow down your dating choices since you will have assessed your date's compatibility, willingness and readiness better.
Stable Relationship
The reality is that dating a more mature and accomplished Chinese woman comes with both great perks and pressures. In dating a Chinese woman in her 30s, you are giving yourself a shot at better stability both emotionally and even financially.
When you meet Chinese women, you may also be dealing with a straight dealer among them, a woman who knows what she wants at that point in her life. Despite all these pressures, it's important to remember for both of you that while perfection may not exist, you are both giving yourselves a shot at something special.

Newest, beautiful, single women now added for week of Wednesday, 6 December, 2023 - Tuesday, 12 December, 2023
You have to meet the women to marry them! What other international dating site offers you numerous opportunities to do that?