Spending Valentine's Day in China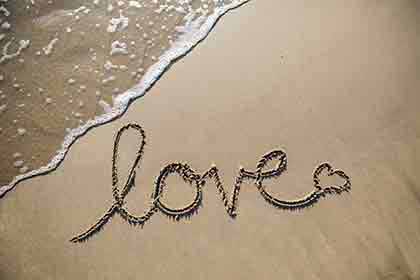 Did you know that Chinese people celebrate Valentine's Day six times a year? Well, you read that right, there are six different dates to celebrate Valentine's Day in China.
Although China has adapted to how Western countries celebrate Valentine's Day, which is during February 14, by exchanging gifts and giving flowers, chocolates, clothes, etc., they also commemorate the day of love on six different dates a year to declare their love and affection to their loved ones.
If you are planning to celebrate and spend Valentine's Day with a beautiful Chinese woman, you should know the six important dates wherein Chinese people celebrate the day of love and giving. To help you with that, take note of the following tips and trivia:
Valentine's Day, Like in Any Other Country

As previously mentioned, Chinese men and women celebrate Valentine's Day on the 14th day in February, just like in most countries around the world. This is where young Chinese couples go on fancy dates and give chocolates and roses to one another. Although this celebration is very common among the younger generation, adults and older married couples also commemorate this event.

White Valentine's Day

This particular Chinese Valentine's Day is celebrated by couples one month after February 14, which is March 14. This event is traditionally celebrated by Chinese women who gift their partners and loved ones with chocolates and gifts. However, instead of buying chocolates from the store, women give homemade chocolates to show deeper affection and sincerity. Not only that, other East Asian countries like Japan, Vietnam, and South Korea also celebrate this particular event or holiday.

5-20 Wǔ'èr líng

Similar to Valentine's Day, this special holiday recently entered Chinese culture and has been celebrated among couples and love birds alike since. This celebration started because May 20, 5-20 in short, is pronounced as Wǔ'èr líng, and it sounds like "I love you" in Chinese, which is wo ai ni. So even if it's not love month, you can still profess your love and devotion towards the Chinese woman you are dating with gifts and romantic date nights on May 20 every year.

Qi Xi Festival

Qixi festival traditions are observed on July 7th on the Chinese Lunar, which is an occasion for Chinese women to display their skills necessary for marriage. Nowadays, with the influence of Western Valentine's Day traditions, the holiday is celebrated by couples wherein they buy each other gifts, flowers, and chocolates. Aside from that, Chinese couples also commemorate this occasion by spotting the lovers night sky, creating something memorable that is handmade, and planning a special date.

Lantern Festival

The Lantern festival is observed by Chinese people as part of the Chinese Valentine's Day celebration on the 15th day in the Chinese Lunar calendar. This holiday is acknowledged by Chinese couples, including families, by sending up flying lanterns and bright drones, as well as enjoying delicious sweet meals, such as mochi filled with peanuts or sesame paste, in parks and public areas.

Singles Day

Although China has five celebrations for couples during Valentine's Day, they also have one celebration for Chinese singles. Singles Day is celebrated on November 11th of every year, which explains 11/11, with two double lines that represent being single. This holiday started when students of Nanjing University wanted to celebrate being single during Valentine's Day. Instead of buying things for their loved ones, Chinese people who are single will save for months to buy stuff they want for themselves. Since then, this practice has been part of the Chinese Valentine's Day traditions and celebrated up to this day.
Valentine's Day in Chinese translation—Qíngrén jié—is one of the most important holidays to Chinese people, especially couples who are happy and in love. If you are currently dating a Chinese woman and want to spend Valentine's Day in China, make sure you put extra effort in knowing when and how they celebrate the festival of love.

Newest, beautiful, single women now added for week of Wednesday, 6 December, 2023 - Tuesday, 12 December, 2023
You have to meet the women to marry them! What other international dating site offers you numerous opportunities to do that?