Things To Know BEFORE Proposing To A Chinese Woman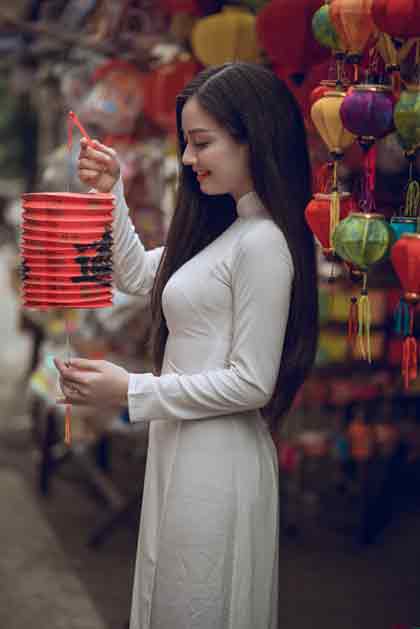 The idea of a perfect marriage proposal holds a very special place in the hearts of many, if not most women. That special moment when their significant other gets down on one knee and slowly opens a small box revealing a sparkling ring and says, "Will you marry me?" is thrilling, riveting, and romantic.
If you are currently dating a Chinese woman and would like to spend the rest of your life with her, you have probably played out your proposal a thousand times in your head. However, there may be a few things to consider before officially asking for her hand in marriage.
More and more Chinese men are finding new and trendy ways to pop the question. Despite this, traditions still heavily influence the marriage landscape in China.
You may recall seeing viral videos of overly extravagant, excessive, and outrageous proposals in China -- the kind of proposals done with airplanes or those that involve an obscene amount of props and heavy machinery. More and more of these are done publicly and posted on social media, for the memories of course.
You may even be considering your own over-the-top proposal. However, before you do, do some research on how Chinese culture and traditions may impact your dream scenario.
China's marriage customs have seen their share of changes for over two thousand years, but certain key characteristics remain. Understanding how traditions affect the outlook of your proposal is key to avoiding disappointment, embarrassment, or even material and financial loss.
Before you decide when and how to pop the question, let us go over the key things to consider before proposing to a Chinese woman:
All in the Family
In China, family comes first. Marriage matters to a Chinese woman's parents and grandparents almost as much as it does to her. Marriage in China served many practical purposes, one of which was the joining of families. Potential partners who met through the services of a matchmaker were carefully paired to maintain or enhance their economic or financial status.
Nowadays, when you are introduced by your fiancé to her parents, you may be subject to their peculiar conventions. Some may outright bring you to a fortune teller to check your compatibility. If that's the case, just go with it, chances are you'll be fine.
You may be expected to buy gifts for your girl's parents or take part in a wedding tea ceremony.
Remember, in China, the child is expected to take care of the parents when they grow older. Caretaking is part of Chinese family traditions.
What's more is that the parents of a Chinese girl might assume that because you are a foreigner, you are rich and therefore can pay for the wedding, banquet, and everything in between.
You are expected to be flexible with your Chinese hosts. So if any of this concerns you, especially the financial part, you might want to discuss them with your partner beforehand.
At the end of the day, because of the heavy involvement of family in the wedding affairs of a Chinese woman, it will take a bit of perseverance and work on the groom's part to make sure everyone is happy.
Planning the Wedding
Plan a wedding before the proposal, you say? This is going to make sense in a few ways if you think about it. Because family may be a factor in how the whole wedding is going to go, you have to offer a lot of flexibility to the hosts. If you are marrying in China, there are nuances and customs that you need to take note of.
Now, a wedding in China basically has three parts:
The Legal Part - This is where you submit an application at the appropriate marriage registration office.
The Wedding - Since the legal part has to be taken care of beforehand, this is purely ceremonious and you can follow whatever religious custom you and your hosts decide upon.
The Banquet or Reception - This is pretty much the party. Expect a LOT of guests. Chinese families love to invite every known relative or friend. This may be the most costly part and can put you into debt if you do not discuss this with your bride-to-be beforehand.
Also note that when you marry a Chinese national, you are entitled to a one-year L Visa. However, you cannot work or study legally in China on this visa alone, so you have to apply for the appropriate visa.
Actually Proposing
Finally, after all that, we get to the actual proposal. How do you plan to do it? In a restaurant? Underwater? How creative do you think you can be?
The answer depends on you. But you do need to know your partner well enough to make sure you don't screw up. One thing to remember is that an engagement ring is not as important to women in China as it is in the West. So while you do want to get her a nice ring, know it isn't going to be a dealbreaker.
What turns a Chinese woman on may not be the same as those in the West, so you better do your homework. Talk to her close friends and family about what will impress her -- it may well be worth the extra effort.
70% of Chinese women from the mainland would tie the knot with a man if he owned at least one flat. What this implies is that if both of you believe you can provide, you already have one foot in the door.
If there is any sage advice to be had, keep it simple, direct, and meaningful. All the fireworks, bells, and whistles shouldn't get in the way of what should be a sincere act of commitment to your partner.
Whatever the case, you need to begin your new life together with trust and communication. If going big is not your style nor is it in your capacity, then don't. But don't give your girl the impression that you can give her what you can't.
A proper marriage proposal doesn't require rocket science planning for what really is a 10-second question and answer portion. However, preparing for marriage with a Chinese woman may be a whole different matter. In that case, bring out the engineers and accountants.

Newest, beautiful, single women now added for week of Wednesday, 6 December, 2023 - Tuesday, 12 December, 2023
You have to meet the women to marry them! What other international dating site offers you numerous opportunities to do that?