Celebrating New Years in China as a Foreigner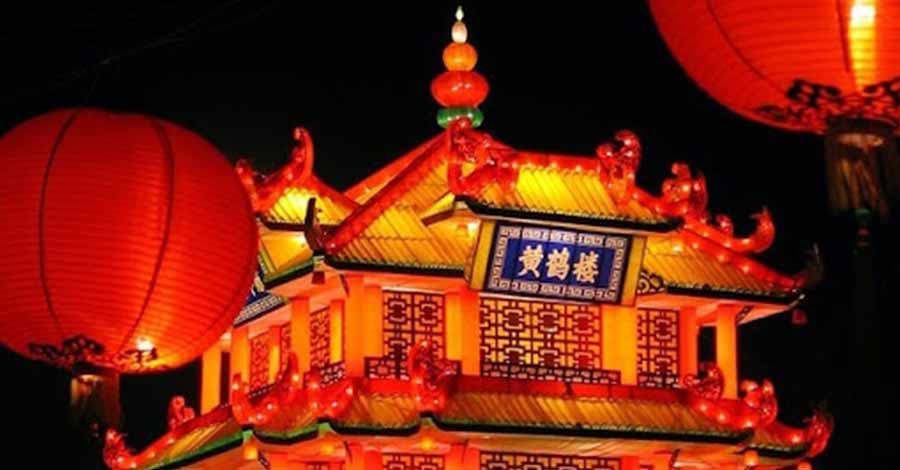 There's a lot to celebrate at the end of the year. If you've had a bad year, then a New Year can mean a fresh slate, a new set of opportunities to have a better year. If you've had a good year, then it's a chance to keep up that momentum and maybe even build on it. But how would you go about celebrating New Years in China as a foreigner? Where are you going to go? What are you going to eat? And is the New Year according to the Julian calendar even celebrated in China?
While it is true that Chinese New Year, or the Lunar New Year, is the more important occasion in China, there's still a lot to be loved about the 31st of December and the 1st of January. There's a lot for foreigners (both expats and tourists) and western-influenced Chinese to do to ring in the next time the earth goes around the sun.
Ring it in on a high
A lot of cities in China that have a high concentration of foreign influence have more than a few rooftop bars. Many of them will be open on the 31st of December, ready to help tourists, expats, and anyone who celebrates the occasion observe the New Year with music and drinks. There's nothing quite like celebrating a New Year while several hundred feet above ground.
Eat out and fill up
Now, rooftop bars aren't the only things open on the night of the 31st of December to the early morning of the 1st of January. Many restaurants are also open and hold events that'll be great places to ring in the coming year. Good food and a fairly festive atmosphere will be a fun way to commemorate another 525,600 minutes to live.
A lot of red
In China, there's a lot of symbolism connected to different colors. White is the color of death, black is the color of heaven and the universe and red is the color of celebration. So you'll probably find more than a few locals sporting red clothing when it's time to ring in the New Year according to the Julian calendar.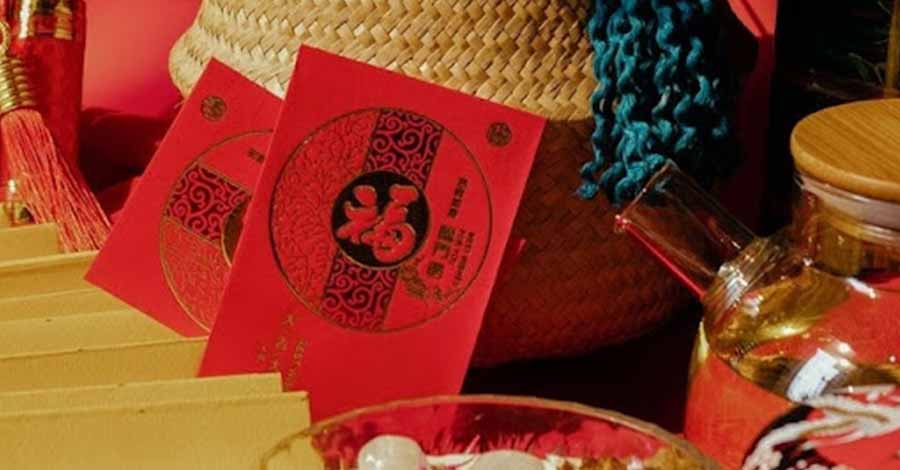 If you want to blend in, you may want to put on some red yourself. After all, it's probably the color in which you're going to paint the town. If you're wondering how Chinese women celebrate New Years, donning the color red is step one.
Spring festival
Now, about the New Year on the Julian calendar is the New Year according to the Lunar calendar and this is the one that's going to get a lot of importance in China. The importance of Chinese culture when it comes to the New Year cannot be understated.
Chinese New Year is also the Spring Festival and while it's not technically spring just yet, it's the occasion that celebrates the coming spring.
Oh, and if you think that the Spring festival is just for one day, it's not. Traditionally, it's celebrated over the course of sixteen days. So you'll want to get acclimated to the presence of your would-be Chinese bride if you plan on celebrating the festival.
Lucky foods
If you go to a restaurant on New Year's Day, you'll probably be stuck with their menu. There might be a few items to mark the occasion, but the base menu will likely be the same. If you go to a friend's house, you'll be stuck with whatever spread your friend puts out.
But there are a few foods that are seen as lucky to eat during the New Year in China and that each food means something different, something that you want the coming year to bring to you.
Dumplings and/or spring rolls, for example, are what you eat if you want to attract wealth in the coming year.

Noodles are supposed to be eaten for longevity.

Fish is eaten to attract an increase in prosperity.

Conversely, eating porridge for breakfast on the New Year is thought to bring about a poor and unfortunate year.
There's more foods that people eat to attract specific things when in China it is time to kick off the New Year.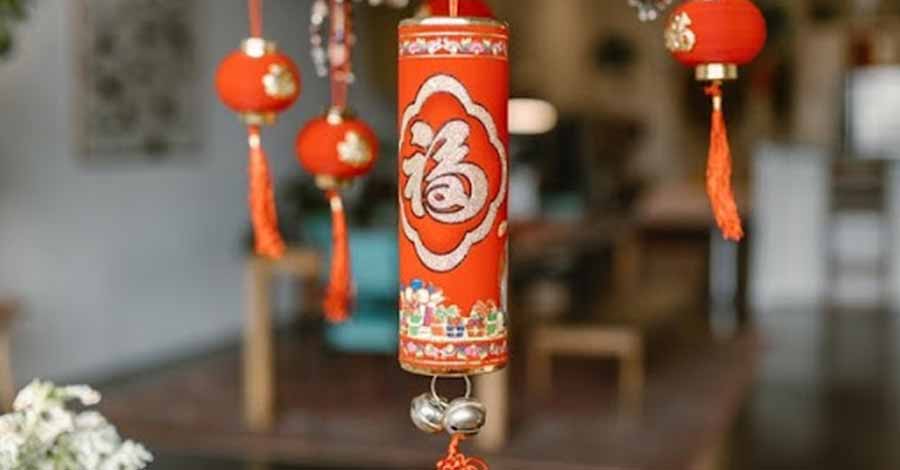 Light it up
If you're American, you probably associate the 4th of July with fireworks. If you're from India, the holiday that comes to mind when you think of fireworks is probably Diwali. If you're in China, then the New Year is probably the day most closely associated with fireworks. That's because in China, it's a tradition to light up fireworks and set off fireworks when the New Year comes around.
Red envelopes
If you go to a New Year's party in China, you'll probably see some kids clutching red envelopes. Those envelopes are filled with cash and it's tradition in China to give children, and maybe single adults, red envelopes during the New Year.
Lions and dragons
Another tradition that's ingrained in Chinese culture when it comes to the New Year is the dragon or lion dance. A group of dancers take a dragon or lion costume and perform a dance with it. It's supposed to bring prosperity and luck during the New Year.
Clean house equals good fortune
Before the Spring Festival, people give their house a thorough cleaning. This isn't just tidying up. This is 'tidying up because company's coming over' taken to a hundred. Cleaning the house thoroughly is thought to clean up all the bad luck from last year. People also decorate with red lanterns.
But sweeping up on New Year's Day, or cleaning your clothes and hair, is not advised because that's supposed to sweep or wash away your good luck.
The New Year may look and feel different in China than it does in your home country, not the least of which is because it falls on a different date and that difference has nothing to do with time zones. But just because something is different doesn't mean you can't celebrate it all the same.

Newest, beautiful, single women now added for week of Wednesday, 6 December, 2023 - Tuesday, 12 December, 2023
You have to meet the women to marry them! What other international dating site offers you numerous opportunities to do that?